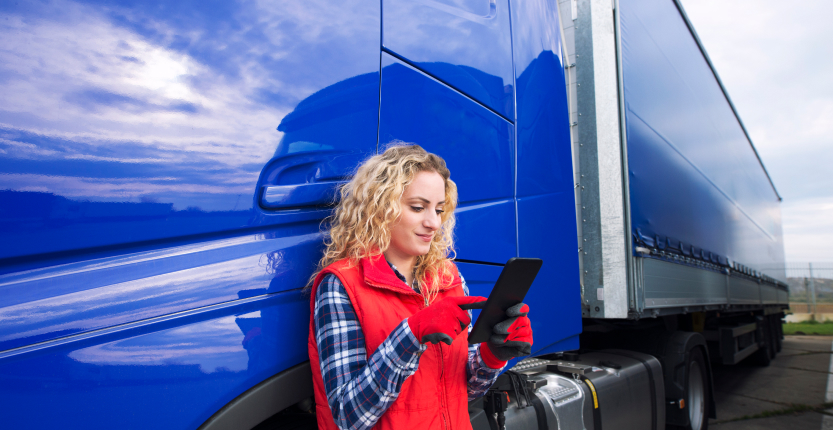 Every year, March is designated Women's History Month by presidential proclamation. The month is set aside to honor women's contributions in American history. This year Direct Traffic Solutions would like to salute the women behind the wheel who are changing our previously male-dominated business of truck driving.
When Ingrid Brown started driving trucks 41 years ago, she only knew 5 other female truckers. Now, she wants other women to feel empowered to do the same.
According to Business Insider, Brown isn't the only one with that goal in mind — the trucking industry anticipates a shortage of 100,000 drivers by 2023, and many recruiters are hoping women will fill the empty seats to win the war on talent.
Carla Holmes quit her management job to drive long-haul with her husband — married 'teams' can make over $200,000, with some firms offering an additional $30,000 bonus and paying tuition for driving school which can cost $3500-10K.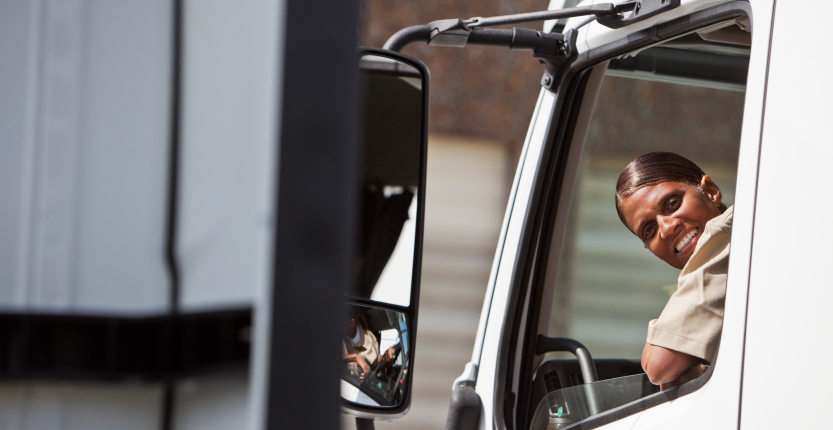 Celebrating Diversity, Inclusion and a Better Way Of Doing Business
Now Ingrid, Carla, and over 200,000 other female long-haul truck drivers are hitting the road after the pandemic, a slow return to work by men, and skyrocketing demand from eCommerce. Being a truck driver was associated with manual labor which is the reason why it has traditionally been thought of as a masculine occupation. However, once labor-intensive processes are now being done with just a few clicks. The introduction of robotics and automation has done away with the need for 'manpower' and has paved the way for greater participation by women.
Pay in the truck driving industry has risen nearly 5% in the last year to an average of more than $27.50 per hour, according to data from the Labor Department. That's higher than what many women made in service jobs, making trucking a more attractive professional path. 
According to Brown, the best way to attract more women drivers is to avoid sugarcoating the trucker lifestyle and tell women the truth. The biggest barrier for women is the time away from the people they care for. Research has shown women are more likely to be caretakers in the family, and many mothers continue to struggle with child care options.
"You're going to miss birthdays, you're going to miss loved ones, you're going to miss things happening in life," she said. "They just need to know the truth about it. Recruiters seem to paint pretty pictures."
Still, trucking can be a rough job.
According to NPR, Driving trucks often mean sleeping in a cot behind the front seat. All those hours of sitting behind the wheel can lead to blood clots. Plus driving around a 70-foot-long vehicle is one of the most dangerous jobs in the country, according to data on injuries, illnesses and fatalities from the Labor Department.
For women there are additional challenges.
While sexism from the male truckers has improved over the last decade, it hasn't gone away.
As more women become more visible in the supply chain industry, it encourages the next generation to consider this to be an ideal career opportunity, according to Women In Trucking Association (WIT). "Today's women are more confident in male-dominated professionals. The lines are blurring in regard to men's and women's occupations. Nothing is off limits anymore."  
Women in logistics are blazing new trails and helping to change the face of the industry. So here's to the rise of women professionals in the transportation sector and their contribution to it.
Women in Trucking says out of 3.6 million truck drivers, only about 10 percent are women. Jane Wells joins 'The News with Shepard Smith' to discuss how women truck drivers are becoming more prominent.

We Take Care of Transportation,
So You Can Take Care of Business