It's a tale as old as time. Less than two hundred years ago, horse-drawn wagons of freight were a popular mode of shipping, often taking six months or more to travel from coast to coast. Today, a large truck can accomplish the same journey in as little as five to six days with as much freight as twenty of those horse-drawn wagons.
Since trucks have become an integral part of society in the modern world, so have their demands. Today, just about everything you see, everything you touch, and everything you use was transported by truck once upon a time. Have you ever heard the quote, "Don't like semi's on the road? Then stop buying stuff!" For truckers, it's personal.
It's no secret that working in the transportation industry is a stressful business. But the inner workings of getting that cereal box onto that product shelf is plentiful. Here are some pros to consider that can shape your happily-ever-after.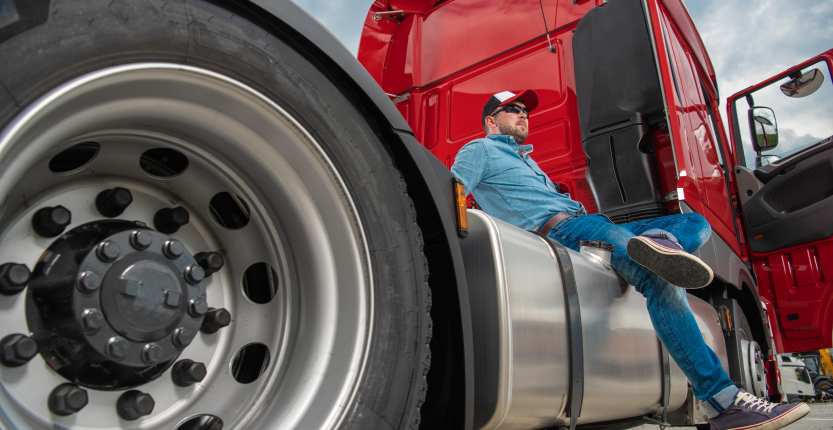 Flexibility: Trucking offers you a lot of freedom when it comes to when you start and stop your workday. The only requirement is to make sure you pick up and drop off your loads on time.
Great Pay: Pay for truck drivers is high at the entry level and is comparable with other careers that require higher education. Driving companies pay more than $40k a year for company drivers, and truck owners can make more than $100,000 per year.
Sightseeing: Trucking is a full-time job that will see you on the road all day and see lots of incredible sights as you travel. You will become familiar with lots of cities across the country. You can speak with other drivers over the radio as well. This makes the interstate your office, even if you spend most of the day on the road.
Most jobs don't allow you to experience this kind of exploration. If you're stuck on a layover, you've got a greater chance to look around.
Independence Day on Repeat: Having the freedom to decide how you plan your day is one of the perks of becoming a truck driver. You need to keep logs and file reports, but it's up to you to do it. If you drive across the country, your home is always with you. There are expectations and deadlines for any job, but communication comes from miles away, not sitting next to you in the cab. Taking control of your schedule and routes and deciding when to take breaks are all up to you.
Right-hand Man: You aren't out there alone with the right support from companies like Direct Traffic Solutions. We assist you with load scheduling, freight fees, and customer service. 
Being a truck driver is not for the faint of heart. It's literally a road less traveled. In addition to its demands, the trucking industry has a number of cons that are important to consider before becoming a truck driver.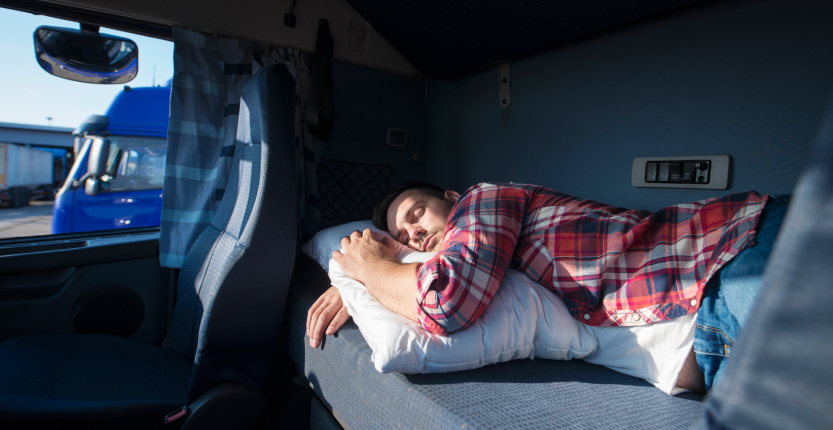 Time Away from Home & Family: Due to the delays at shipper and consignee docks, many drivers leave the industry due to long periods away from home and limited earning power. Over-the-road truck drivers may be away from home for weeks at a time. Due to the high demand for truck drivers, home time is often restricted to only two to four days before returning to work. In an FMCSA study, FMCSA researchers found that drivers remain behind the wheel for six to seven hours even though federal hours-of-service regulations permit them to drive for 11 consecutive hours as long as they take a 30-minute rest break after driving for eight straight hours.
High-level Stress: There is no way around it – the trucking industry is stressful. Delays, late deadlines, poor directions, traffic, and a couple of lazy consignees contribute to the stress factor. Each day on the road, you will come across people who are not the best drivers but blame you for their problems. Even though people driving around you think you're a miracle worker, you cannot control how fast your truck can climb an incline.
The pros and cons of being a truck driver reveal that some people might not be prepared for life on the road. Others seem to be able to settle in since it is their best option to make money. 

We Take Care of Transportation,
So You Can Take Care of Business