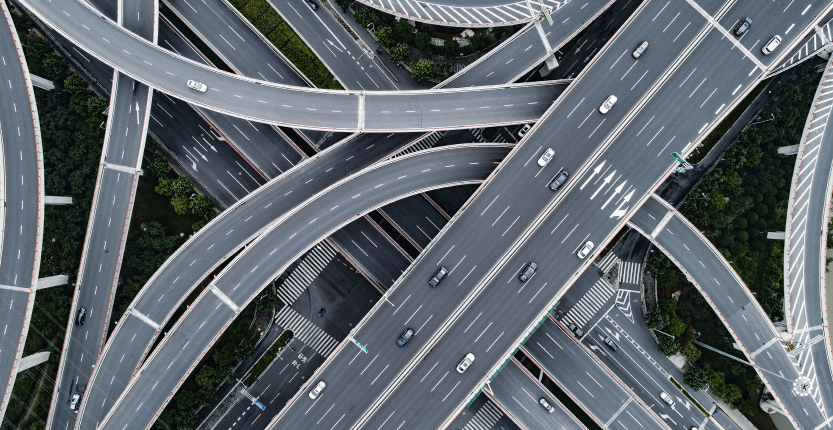 The COVID-19 pandemic underscored the paramount importance of maintaining a strong and resilient supply chain, and that begins with reinforcing our physical infrastructure.
Of the 617,000 US bridges, half are 50 years old; 46,000 are structurally deficient. For example, the I-40 bridge closure between Arkansas and Tennessee in May 2021 resulted in a three-month shutdown of a critical passageway along one of the country's most vital freight corridors across the Mississippi River, connecting markets on both the East and West Coasts. It cost the trucking industry $2.4 million per day, adding up to $200 million before the route could be reopened. The newest bridges ranked in "Poor" condition and earmarked for repair include:
Chesapeake Bay Bridge-Tunnel on Route 13, northbound in Northampton, Va.
US 60/62 bridge over the Mississippi River connecting Illinois and Missouri.
7th Street Bridge (SR 656) over the Indian River in Vero Beach, Fla.
US-1 Northbound over the St. Lucie River in Martin County, Fla.
U.S. 30 Mississippi River Bridge connecting Clinton County, Iowa, with Illinois.
Both spans of the West Lake Houston Parkway bridge over Lake Houston, Texas.
I-696 over I-75 just outside of Detroit, Mich.
Multiple highway bridges on I-680 in Contra Costa, Calif.
West Virginia leads the nation in bridges ranked "poor." Some 20% of all bridges in the Mountain State are rated in poor condition, the report said. Iowa, Rhode Island, South Dakota and Pennsylvania round out the lowest five.
According to Trucking.org, the I-40 bridge collapse episode wasn't some isolated blemish on our nation's infrastructure. Rather, that crack was the latest symptom of a National Highway System approaching the advanced stages of decline. Of our 4 million miles of public roads, nearly half are in poor or mediocre condition. Trucking.org writes that these breakdowns in the National Highway System are clogging our nation's economic arteries—and with far-reaching consequences. Localized freight bottlenecks don't just choke their surrounding metro areas. Disruptions to freight corridors have a pervasive regional impact, affecting supply lines, markets, and individuals thousands of miles away across many states.
So, it's no surprise that the grade our national infrastructure was given by the American Society of Civil Engineers (ASCE) recently was D+. This is embarrassing—and it's completely unacceptable.
But help is on the way. The current bipartisan infrastructure bill represents the greatest investment in highways and bridges that our nation has ever seen.
And this makes those of us in logistics smile.
Because as the infrastructure beneath us fails, the demands placed on freight transportation continues to grow exponentially.
Most of the U.S. highway network was built during the Eisenhower administration. In Washington State, for example, 36% of bridges are over 50 years old.
Even with patches and repairs, many of these structures were not meant to last that long.
Truck drivers have seen the destruction and loss of life on bad roads firsthand.
Potholes on interstate highways cause tractor-trailer tires to pop. That puts equipment out of service and incurs costly repairs.
Dangerous, aging bridges cause last-minute route changes and delays. City streets weren't designed to safely accommodate pedestrians, cyclists, and a semi.
And it all leads to more traffic congestion. Which result in delivery delays and supply chain shortages.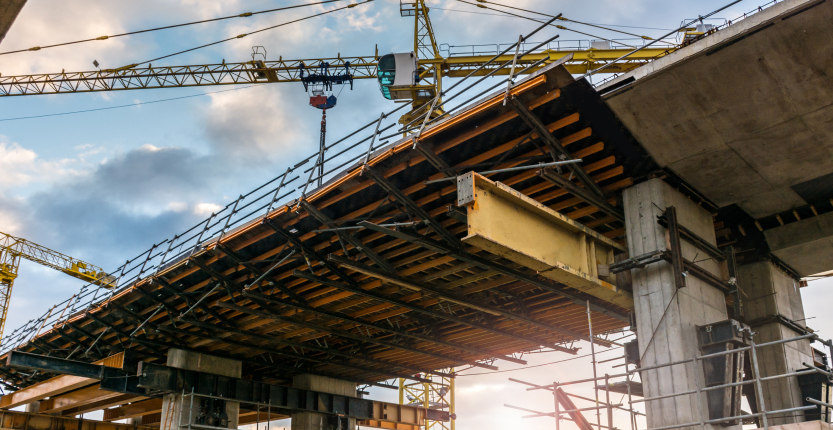 Rebuilding America's Roads, Bridges And Rails Is A Win-Win For Our Freight And Transportation Industry
Since the last several administrations we've not only lost time while denying federal funding for infrastructure, but these problems have only gotten worse.
But the coming plan is ambitious and a much-needed fix for the nation's crumbling infrastructure. It confronts decades of neglect and under investment in transportation head on.
It will aid and strengthen the US's supply chain and trucking industry overall:
Roads and Bridges – $110 billion is being used to repair and construct highways, roads, and bridges.
Railroads – $66 billion will go into upgrading and maintaining America's passenger and freight rails.
Electric Grid – $65 billion will fund updates to power lines and cables and build more clean energy.
Broadband – Another $65 billion will be spent to expand broadband across the nation, especially in rural areas.
Water – $55 billion will go into water infrastructure to replace pipes and clean up chemicals.
Ports – $17 billion will be used to repair port infrastructure, with the rest going to ferry terminals and the Coast Guard.
Electric Vehicle Charging Stations – $7.5 billion will be spent to build more charging stations for electric vehicles.
How Does The Package Affect the Trucking and Freight Industries?
Traffic congestion created by worsening freight bottlenecks in every region of the U.S. amounts to 1.2 billion hours of lost productivity annually for the trucking industry – the equivalent of 425,533 commercial truck drivers sitting idle for an entire year. That lost time and excess fuel burn measures out to $74.1 billion in added operational costs. It causes an additional 67 million metric tons of CO2 emissions from trucks to be released into the atmosphere.
Repairs will be good for trucking companies' bottom line. No more tires lost to potholes. No more rerouting to avoid dangerous crossings.
Expanding broadband, fixing water pipes, and adding new power lines as funded by the bill requires construction materials, and they require transportation.
The bill also addresses the growing truck driver shortage across the country.
Along with finding younger drivers, the bill promotes outreach to women drivers. While women make up 47% of the U.S. workforce, they make up just 24% of all transportation and warehousing jobs, the bill notes. Just 6.6% of truck drivers are women, and women own only 8% of freight firms. The bill notes that adding women to the driver workforce could also make the roads safer, as women are 20% less likely than men to be involved in a truck crash. The bill calls for creating a Women of Trucking Advisory Board to encourage more women to enter the field.
The Truckload Carriers Association praised the "significant investment in our nation's roads and bridges" and injection of money into the Highway Trust Fund. According to the White House, spending from the package could support more than 700,000 new jobs, including more than 100,000 new jobs in the transportation industry.
"Roads and bridges are not political—we all drive on them," Chris Spear, president and CEO of American Trucking Associations, said after the bill's passage. "A majority in the House realized this and did what's right for the country. Those lawmakers who put their constituents before themselves to help seal this achievement have cemented a lasting legacy that the American people will now see, feel, and use for many decades to come." It will ensure the United States will lead in the global economy for generations to come.
Secretary Pete Buttigieg: The 60 Minutes Interview. The transportation secretary shares how he's overseeing one of the most significant investments in America's roads, bridges and rails in over 50 years. Anderson Cooper reports for 60 Minutes..

We Take Care of Transportation,
So You Can Take Care of Business