Same ports, different problems
June 2021 has seen some months of backed-up cargo at ports overseas, and alternative routes needed to fill an ever-changing supply chain. 
In the last few weeks, cargo capacity from Asia to the US has been a nightmare. While we make our way to the summer months we are still seeing an inventory shortage with retailers' ocean rates continue to climb and air freight follows suit to be able to move the necessary inventory. 
A massive contributor to these shortages comes from Yantian Port working at 30% capacity. This port handles around 25% of the cargo headed from China to the United States. Why the shutdown? Due to a horrific COVID-19 outbreak at the facility that halted the operation. As they slowly, rampant up to their usual capacity the whole world is going to feel the discrepancies.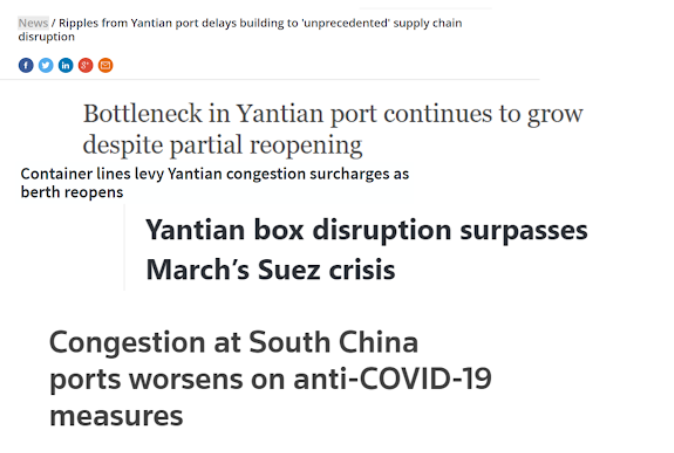 Another situation that has been steadily climbing recently has been the ongoing rise in containers being dropped at sea. Not an irregular occurrence but a worrying trend in the wrong direction. 
For the majority of 2011-2021, there has been a steady amount of freight that gets lost at sea. Averaging out at around 1,000 containers with the exception in 2013 & 2020. 2013 has been one of the catastrophic years for cargo. Reaching tipping points of around 5,500 dropped containers dropped or discarded over the different voyages. A number that has not been seen at all in the whole 2000s and 2010s.
 2020 on the other hand slowly climbed its way to see the highest change in the last 7 years. Clocking in at around 3,500 containers that were lost at sea. This all points to a trend that has been carried over in 2021. Already surpassing the lows of '17, and '19. It's on track to be another year with higher than normal containers loss.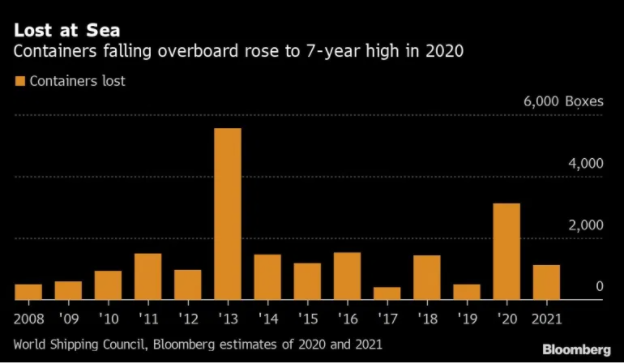 What does the future have in store?
Where is this all headed? It's not certain. It could continue to catapult the warehouse challenges. COVID-19 has continued to rear its ugly head to slow down multiple issues in the supply chain. Inventory shortage still being rampant it has shown us that supply-chain issues will still continue to be relevant. Until COVID-19 is eradicated or dealt with. In the meantime, we'll continue to inform you!