Every day, the U.S. military is beck and call to serve and protect the people. This month honors veterans, the active-duty personnel currently serving in the U.S. Military, members in the reserves, the military families, the military spouses, and children of service members left behind
Americans are encouraged to recognize the sacrifice that U.S. troops, including the fallen, for the pursuit and preservation of freedom.
Serving Our Customers After Serving Their Country
For National Military Appreciation Month, Direct Traffic Solutions sat down with its veterans to talk about their service and the experiences that have shaped them into who they are today.
For this multi-part blog post series, DTS veterans detail their journeys to serving our customers after serving our country.
We are committed to matching military expertise with available career opportunities in the transportation industry. Our veteran employees join DTS with soft skills gained from actual experiences.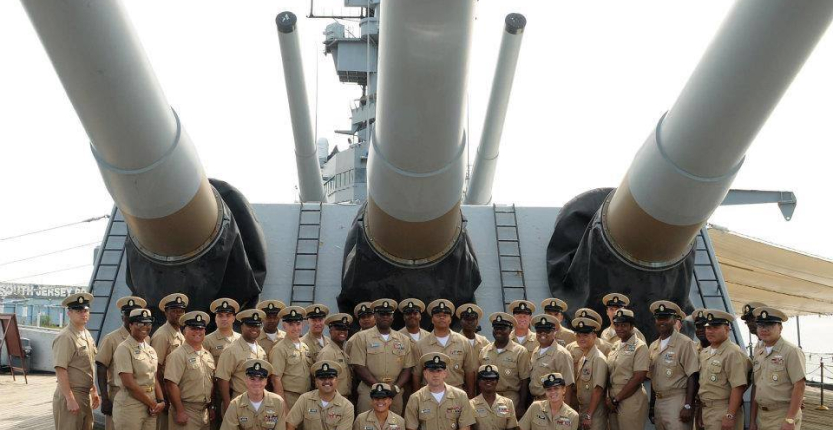 Navy Chief Petty Officer Mess from Philadelphia onboard the USS New Jersey BB-62 for a CPO Pinning Ceremony. Pinning the 6 candidates in the front to the Rank of Chief Petty Officer. DTS' TJ Lawler pictured top row 4th from the left.
For instance, Thomas TJ Lawler. TJ is DTS' Talent Acquisition Director, who joined us after 24 years in the service culminating as U.S. Navy Master Chief (RET). "Among the 'soft skills' that veterans bring to transportation management are specialized training in challenging and purposeful high-stress situations and leadership training, which the veterans will pass on to other employees. Just as we did in the Navy, the opportunities and potential here at DTS are unlimited when giving them the tools, time, and training," says Lawler.
We ask that you join together and reflect on these upcoming stories, remember, honor, and support the men and women who have served and are currently serving.

We Take Care of Transportation,
So You Can Take Care of Business