We are delighted to welcome Chris McDonald to the newly created role of Director of Automation and Integrations. Since graduating with a degree in Supply Chain Management, Chris has worn just about every hat in our industry over the past 15 years including Lumper, Carrier Sales, Broker, Team Leader, Branch and General Manager—all culminating most recently as Director of Operations leading a freight management team of 70, including 50 brokers.
"With this appointment, Direct Traffic Solutions places technology as a strategic business priority as we race towards the $100 million milestone and beyond, says Rob Meehan, DTS Founder and CEO. "Chris will be spearheading the implementation of advanced technologies that automate previously long and drawn-out processes while providing real-time market data to improve the quality, safety, and effectiveness of the carriers we entrust with our customer's precious cargo."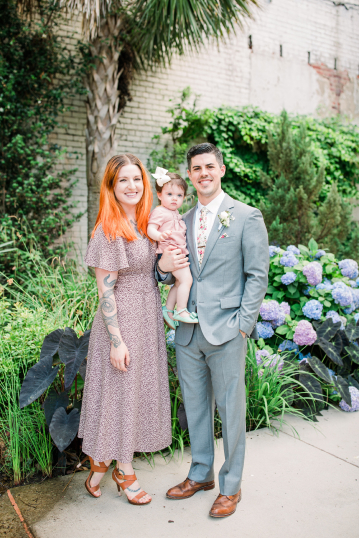 Photo: Chris McDonald with his wife Melanie, and 2 ½ year old daughter, Griffin.
Says Chris, "I am thrilled to be joining Direct Traffic Solutions at such a dynamic time for the company. The driving force to everything I do, both professionally and personally, is the people. Customers, carriers, team members, colleagues, friends, or family – the vision is the same. Focus on the pursuit of continual improvement and the development of those around me, to positively impact their lives."
Chris will be based in Tennessee where he resides with his wife Melanie, and 2 ½ year old daughter, Griffin. Please join me in welcoming Chris and his invaluable experience to the DTS family.

We Take Care of Transportation,
So You Can Take Care of Business