Every year more than 180,000 service members leave the military to join the ranks of the nation's 18 million veterans. When the troops transition back to civilian life, launching their next career — starting their own business or finding a job — is one of the first tasks at hand.
Many Americans outside of the military have little exposure to the skills and experiences veterans acquire during their years of service. But a few companies, including Direct Traffic Solutions (DTS), have figured out how to achieve a competitive advantage through this relatively untapped source of talent.
Former President George W. Bush: "Hiring managers tend to look for many of the same skills in job candidates. However, 'sniper' doesn't tend to be one of them." Chances are, "the vice president of human relations is going to say, 'We don't need one this year.'" Conversely, had that veteran "put on the application form that they have a lot of experience dealing with pressure, that they're a team player, that they're loyal to a cause greater than themselves, [that] they understand how to follow instructions, that they're a responsible citizen, [the] vice president would be more likely to say, 'That's the kind of person we want working for us.'
DTS offers veterans an opportunity to join a growing, veteran-owned company that understands the sacrifice needed to be successful in the military and the training, focus, and commitment that works well in our business model.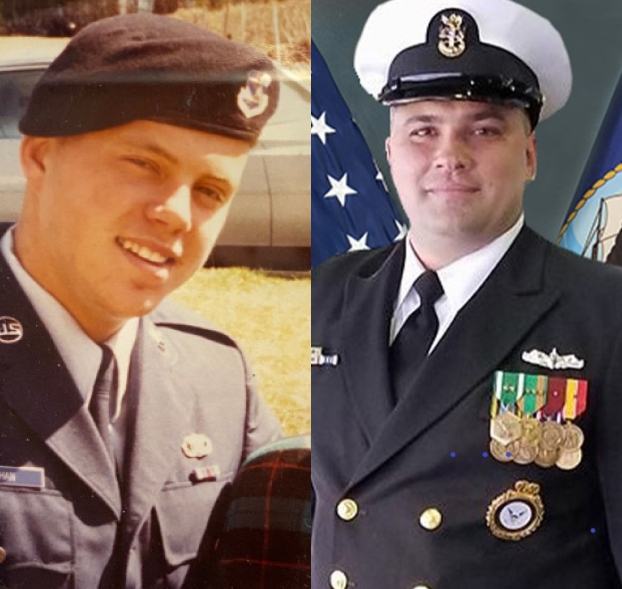 (Pictured left to right) DTS Founder and CEO Robert Meehan, who served in the Military Police known in the Air Force as SP Security Police and Thomas TJ Lawler, DTS Talent Acquisition Director, who served as U.S. Navy Master Chief (RET).
Veterans come to the table with a unique perspective on grappling with uncertainty, chaos, diversity, and stressful situations. There couldn't be a better fit for a transition to the logistics industry. "Once you've witnessed what people and teams can achieve with trust, and you've been a part of an organization that puts self-interest aside and focuses on achieving an objective, it stays with you," says DTS Founder and CEO Robert Meehan, who served in the Military Police known in the Air Force as SP Security Police. "Our veteran employees bring to DTS the skills that no one is getting in college, high school, or at home," Meehan adds. "Things that no one else can offer. This is what they bring to the table."
"When I left the service, I knew logistics is a huge recession-proof business. If I joined it, I would always be employed," says Seth Lanier, a DTS Carrier Sales Representative, who served as a 0311 USMC Veteran, 3rd battalion 5th Marines, "DARKHORSE."
"DTS was a natural fit for my transition into the private sector," recalls Timothy Smith, DTS National Accounts Manager who served as SSG Staff Sergeant 82nd Airborne (RET). "We're very goal-oriented here with attention to detail like in the military. Get the load. Book it. Make sure that it's delivered."
"When I incorporate 'Veteran Owned and Operated' in my email signature, I believe it helps in creating an immediate trust factor when dealing with a shipper and a carrier," says Efrain Rodriguez, a DTS Account and Business Development Manager, a veteran who served as a Senior Airman with the 301st Intelligence Squadron. "They know that we are a unique class of citizens whose experience, leadership ability, skill set, work ethic, and character drive performance in the companies for which we work."

(Pictured left to right) Seth Lanier, Tim Smith, Efrain Rodriquez, Sheila Martinez, Jay Adamson and Martie Worrell
Making Lifetime Friends, a Sense of Duty, and Of the Privilege of Serving a Country
Service members are serving and providing fantastic service to our country. Any veteran you meet will tell you that when you help other people, serving yourself and taking care of yourself isn't necessarily your highest priority.
"The military, at least for me, was about teamwork. You know what you're supposed to do, so you get it done. We have our army at DTS. We're like a family, and we work as a team," says Sheila Martinez, DTS Senior Accounts Receivable Representative, a veteran who served as SPC Martinez with the HHC/STB, 77th Sustainment Brigade.
"I love the atmosphere at DTS. It reminds me of the camaraderie we had in the military," reflect Robby Sanders, DTS Director of Talent Acquisition, who served as Master Chief Petty Officer, US Navy, Navy Talent Acquisition Group Miami (RET).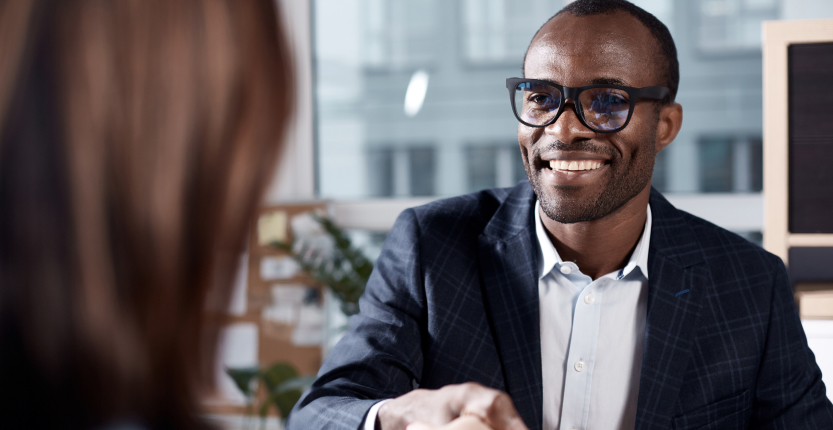 The Return on Investment (ROI) of Hiring Veterans
For Meehan, being a veteran-owned and operated transportation company creates an understanding to be disciplined, show up on time, and be accountable for everything associated with your job.
"Organization, structure, and direction are three of my biggest takeaways from the service I have applied to DTS. As with military service, you need to be a good communicator to those around you, developing and honing your skills to be successful. That's the reason why we have been so successful too."
National Accounts Manager Jay Adamson, who is an Arizona and Tennessee Army National Guard Veteran who served in the 50th Armor Division 2/102nd Infantry, adds, "there's a saying in the Army 'once a task has begun, never leave until it's done, be they labor great or small, do it well, or not at all.' If I build a load, it's my reasonability to find someone to broker it, carry it, track it, and stay in constant communication with all parties until confirming delivery."
Rob has instilled the core values of honor, courage, and commitment throughout every facet of DTS. "It's the culture that Rob and the higher-ups bring down to the rest of us. There's structure, open communication, clear objectives, and supportive resources to accomplish the mission. I like it," says Rodriguez.
As businesses face talent shortages, veterans have skills and experiences that shouldn't be overlooked during recruitment. There are still far too many qualified veterans are looking for an opportunity. "It's a hiring strategy that's worked well for us and can change the course of your business and its results, too," concludes Meehan.
To all veterans both inside and out of DTS, thank you for your sacrifice and bravery. We truly appreciate everything you do for our company and our country.

We Take Care of Transportation,
So You Can Take Care of Business